DARE TO WIN. DARE TO BE GREAT.
Gaming PC Hardware designed to provide the best performance, value and experience.
Gaming Cases That Are Designed For Winners
Build the ultimate gaming PC with our highly rated RGB and Tempered Glass chassis.
So E3 is gone and a lot of games we're excited about seem to be launching in the early to late stages of 2019. Is 2018 really over for gamers? Of course, not we have plenty to be excited about and sure the games we're really looking forward too are down the road away,...
read more
If you asked who was giving new and upcoming streamers the best advice right now, you'd be hard-pressed to not say Ashnichrist. Twitch Partner, podcaster and coach, Ashnichrist has built up a amazing community with her brilliant YouTube videos, Twitter conversations...
read more
I set myself a challenge to come up with as many ways as possible to promote your stream. It was a bit of a long list so I have broken it down into four different sections: Video Writing Audio Social Media Video ideas to promote your stream Do...
read more
Get a weekly round up of the latest gaming news and win loot!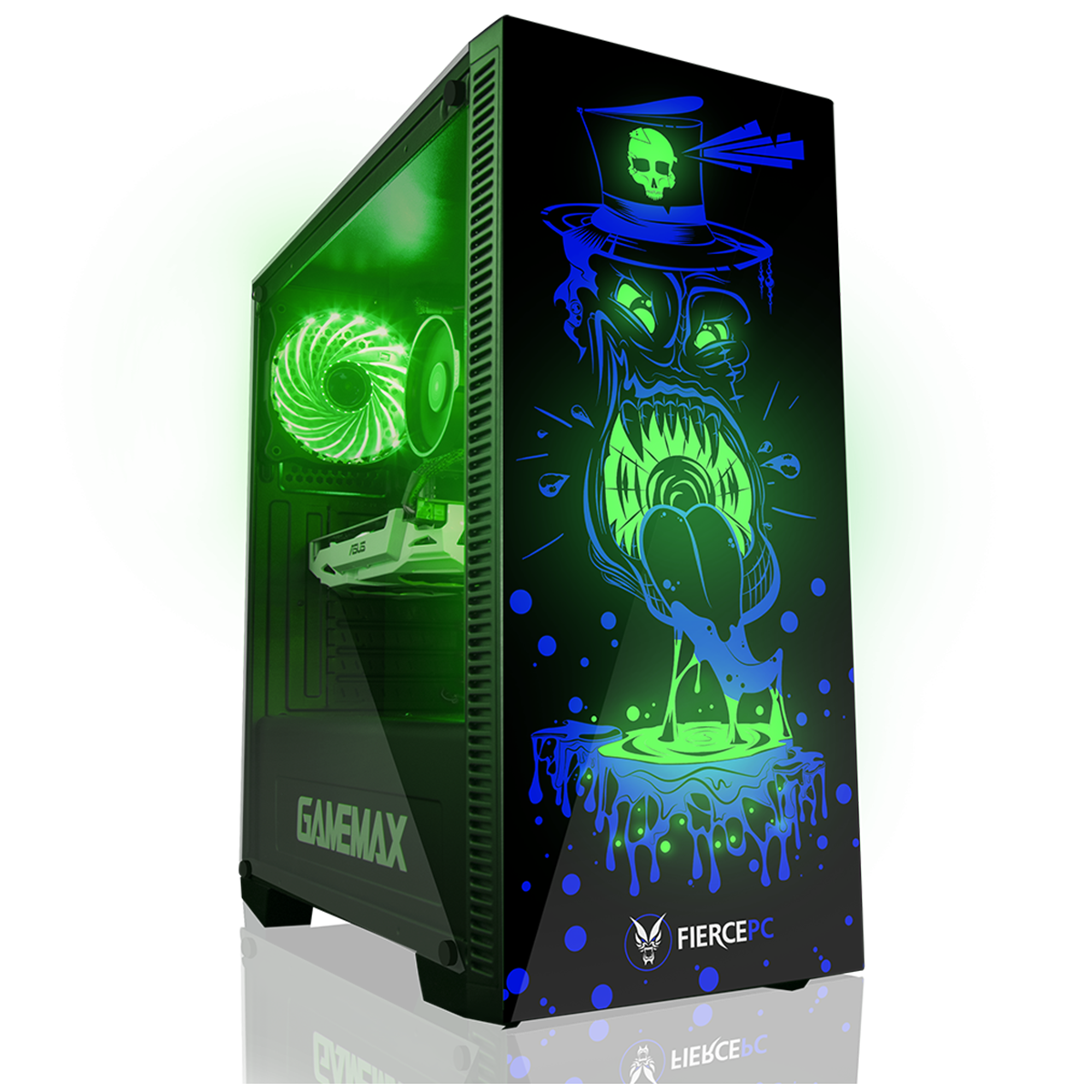 Check out the Gobbler
A high-performance Gaming PC built by the Fierce PC team. Built using our popular Draco RGB Black case, this is for the serious gamer.

The New Game Max G200 RGB Gaming Headset and Mic
Brand new for 2018 Game Max have introduced the Game Max G200 Pro Gaming Headset and Mic. The side of headset comes with seven different breathing colours (Red, Blue, Green, Cyan, Yellow, Orange and Purple). A thunderous 50mm driver is also included enhancing the sound and providing location accurate audio. The G200 comes with environmental noise cancellation to improve audio sound
Click Tech UK
We recently asked Click Tech UK to take a look at our Precision Tempered Glass Gaming Case. They have been posting on YouTube since 2016 reviewing all sorts of tech products with a focus on gaming Products.
The videos don't have as much production as other creators but the content and knowledge is second to none. 
Find out about online and physical gaming events happening around the UK
Keep up to date with the latest news and exclusive videos
Want us to send you some products to review? Get in touch
DARE TO WIN
The Game Max focus is gaming products to enable everyone to have a great experience without breaking the bank.